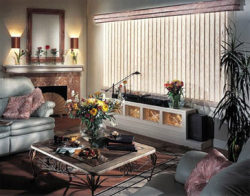 Both accidents and years of wear and tear can take their toil on your window shades and blinds. If your once-gorgeous window blinds are in need of maintenance or your window shades are broken or malfunctioning, contact the professionals at Window-ology. We're your source for window blind repair as well as new window treatment sales and installation. Providing convenient one-stop shopping for all your window covering needs, our team of professionals can help restore your window shades and blinds for great looks and optimum functionality, so call today.
Unlike some blind repair shops, Window-ology is happy to work on just about any brand or style of commercial or residential window blinds. Even if you originally purchased your window treatments from another store, we're ready to provide complete, correct window blind repair. Our window blind experts are also repair specialists, and we have the experience, knowledge, and expertise to get your window blinds back in tip-top shape. Our window blind repair services can include:
Cord-lock replacement
Restringing
Size cut-downs
Tilter replacement
And additional window blind repairs!
Window-ology offers solutions for both horizontal and vertical blind repair, so we should be able to help no matter what type of window blinds you have!
And remember, the window shades and blinds sold and installed by Window-ology are covered by great one-year service and manufacturer's warranties, meaning there may be no charge for repairs. For more information, call today to learn more about having your blinds repaired or purchasing top-quality window blinds and shades!